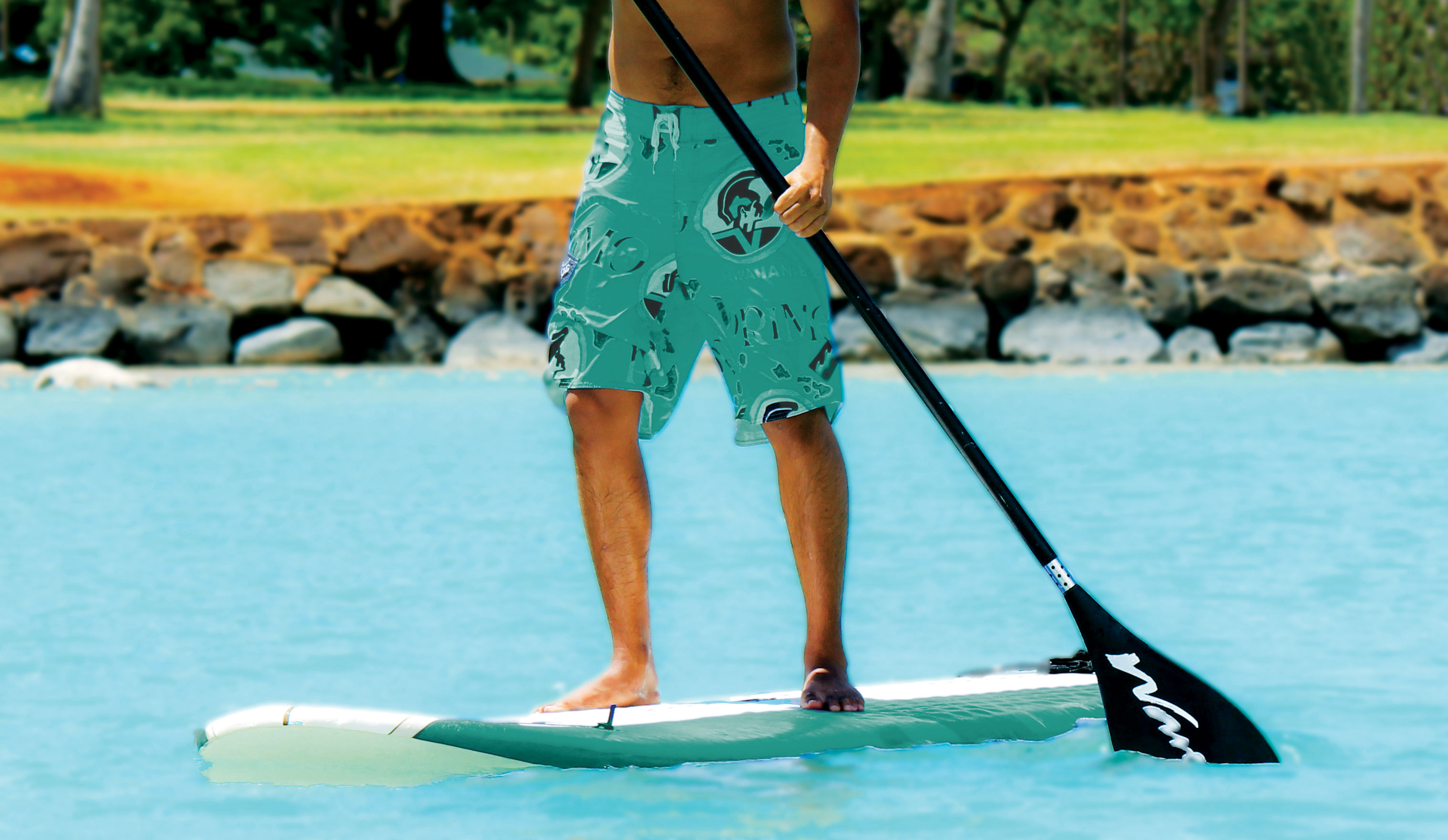 Stand Up Paddle Boarding on Oahu
Oahu Stand Up Paddle Boarding
Oahu Stand Up Paddle Boarding, also referred to as SUP, is one of the most enjoyable water activities the island has to offer. While it will undoubtedly test your balance, it is a great way to get out on the water and get some exercise. Stand up paddle board rentals are extremely popular at Ala Moana Beach Park, as it is very close to Waikiki, and the water stays very calm. An outer reef protects the green water close to the beach, eliminating waves that can make learning to SUP difficult.
Our stand up paddle board rentals include a paddle and life jacket, and each board has a handle to easily carry it from anywhere to the waters edge. Our delivery drivers are always happy to give you some advice if it's your first time, and with just a little practice you'll be on your way.
The sport of stand up paddle boarding has grown extremely popular in the last few years
Many of our customers have had an amazing time learning to SUP. It's significantly easier than surfing, and less work than kayaking, so its a perfect fit if you're ok with falling in a few times during the learning process. If you are having a board delivered to your vacation rental, be sure to ask one of our reservation specialists if the location of your home is ideal for SUP. Many homes on Oahu are protected by an outer reef, and during various months the conditions can be absolutely ideal.
Our weekly stand up paddle board rentals are priced the same as a 3 days – that means you get 4 days for free
Other popular locations for Oahu Stand Up Paddle Boarding include:
Ala Moana (the best spot by far)
Lanikai
Haleiwa
Waikiki
When it comes to Oahu stand up paddle boarding, we have you covered!
Check out TripAdvisor's Ala Moana Beach Park page to learn more about our favorite spot to SUP on Oahu