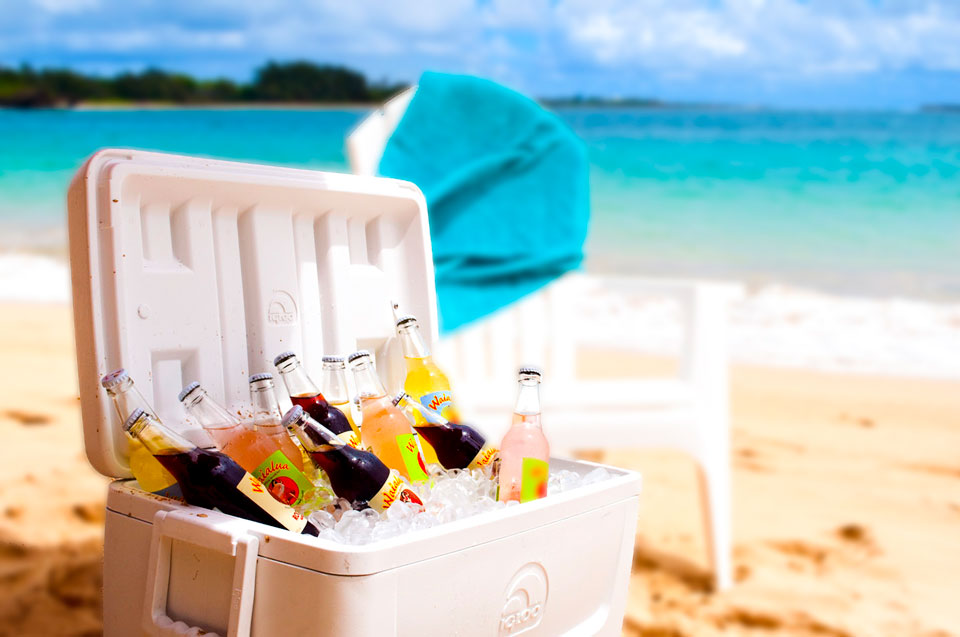 A Cooler w/ Ice changes EVERYTHING
Looking to recreate a Corona commercial? We can help with that. We rent coolers that include a bag of ice to keep your drinks/food cold. Without one, you're guaranteed to be drinking hot water out of that dasani bottle you brought with you.
Oahu cooler rentals have been one of the defining items of our business. Why? Because no one else does it. We are the only company on Oahu that can provide you with such a relaxing and all inclusive beach day. We spend a lot of time at the beach being that we live in Hawaii, and this is one of those items that separates the pee-wee's from the big leagues.
**We don't fill your cooler completely full of ice (wayyy to heavy) but we do include one bag. If the lid is closed most of the time, thats plenty to keep anything you bring nice and chilly. But if you think you'll want more ice, just let us know when you make your reservation.