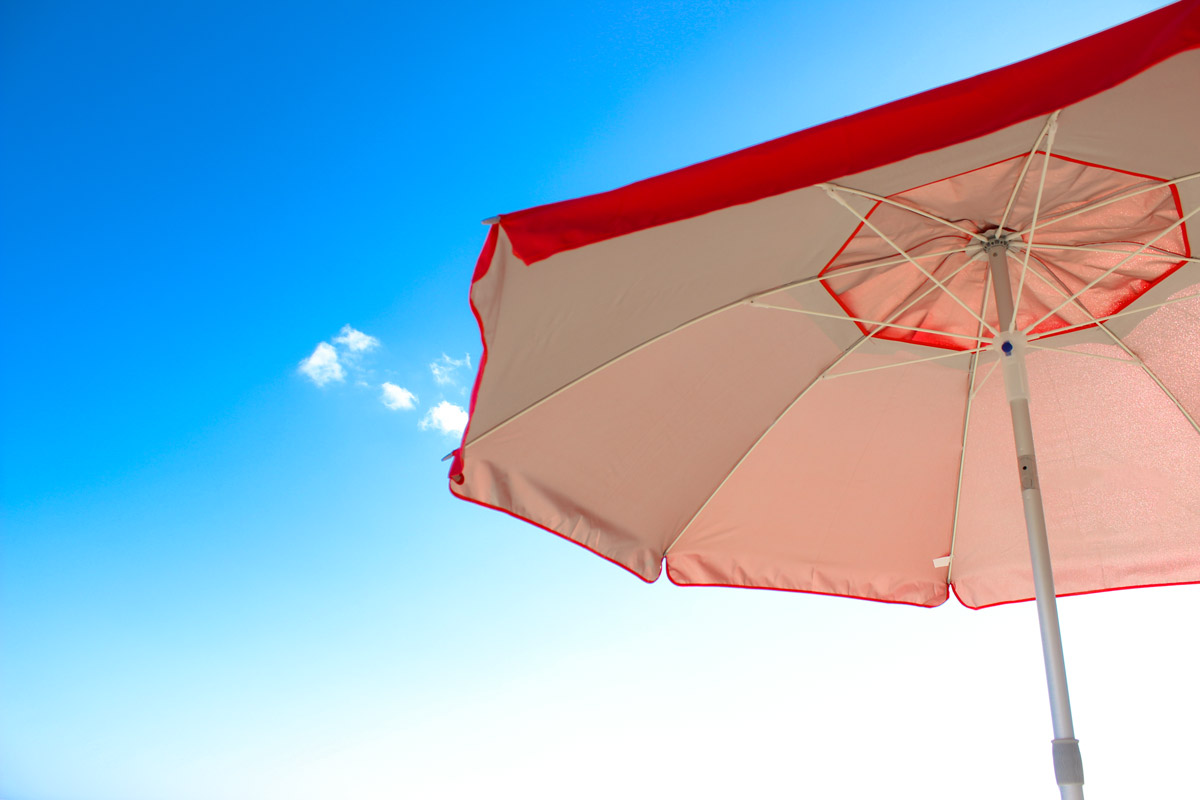 beach umbrella rentals delivered right to you
Oahu Umbrella Rental
When it comes to Oahu umbrella rental you don't have many options, and you need to be careful. Most beaches don't have much shade. We drop off gear to customers all of the time that are white as can be, and red as can be when we pick it up. DONT LET THIS HAPPEN TO YOU!
Our canvas umbrellas are 7.5 feet in diameter to maximize the amount of shade you'll need to stay burn free. Additionally, with an umbrella set up to take the heat (instead of your skin) you'll be able to spend more time at the beach, which is why you're coming to Hawaii anyway right?
Oahu umbrella rentals are hard to find outside of the main Waikiki stretch of beach
Thats where we come in, we deliver high quality beach umbrella's to anywhere on Oahu.
Each umbrella comes equipped with a sand corkscrew at the base of the stem, enabling you to anchor the umbrella deep into the beach. We then recommend that you add an additional mound of sand around the base of the pole for added stability. If the wind gets really strong, you'll need to take the umbrella down. Although if its that strong, you won't have much fun at the beach anyway, so it usually works out. A $10 replacement fee will be added to the cost of your rental if the umbrella is returned broken. so if the wind does decide to get crazy on you, it may break your umbrella, but it won't break your bank.
Each umbrella can be taken apart and comes equipped with a carry bag so it can easily be transported to wherever your trip takes you.
There truly is nothing better than hanging out with an Oahu umbrella rental, a few chairs, and a cooler with ice. We've got everything you need, and we'll bring it right to you. Let's get you relaxing.
For other great tips on how to avoid getting toasted on your trip to Oahu, check out this handy little page.
For the scoop on some of our favorite beaches to relax on, check out some of these:
Lanikai
Waimea
Ala Moana