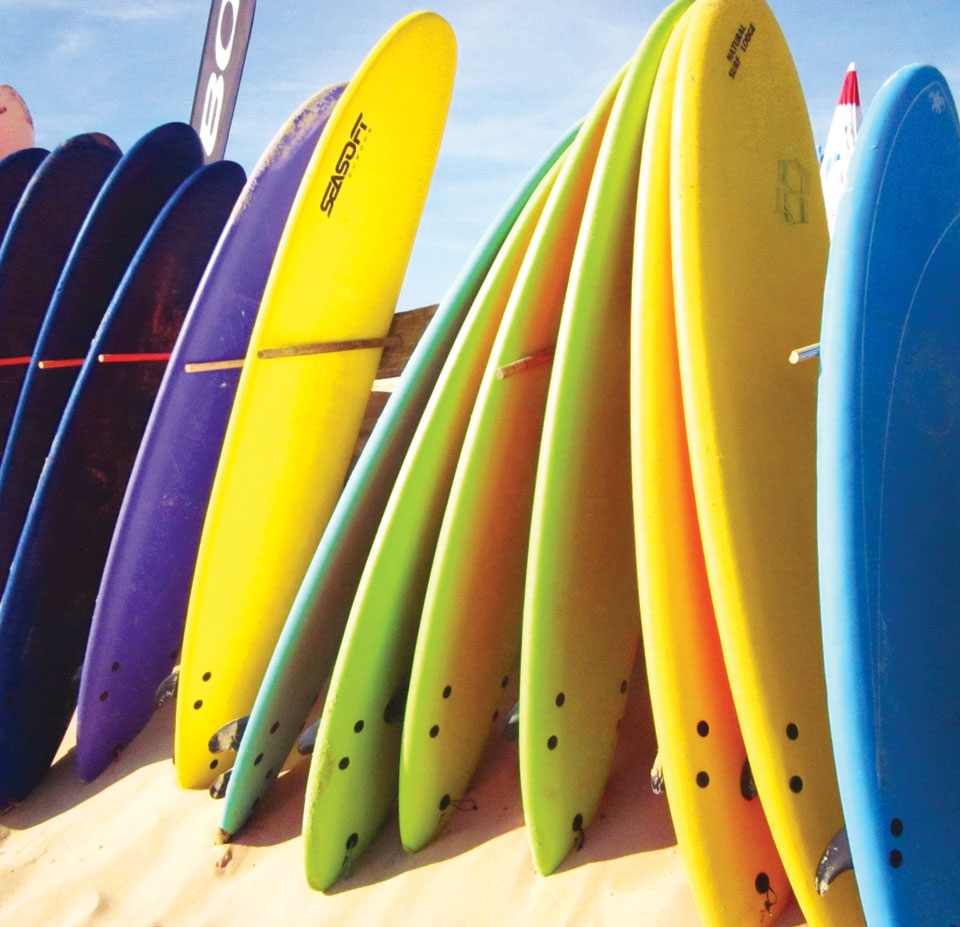 Oahu Surfboard Rentals
Oahu is home to some of the best surfing in the entire world. The north shore is world famous for its insane waves. But we wouldn't recommend going out anywhere on the north shore unless you are an experienced veteran. Don't worry, there are still a whole bunch of mellow little breaks around the island for beginners to try their hand at catching a few waves. Our Oahu surfboard rentals are 9 ft. foam soft top surfboards, a perfect beginner size. And the foam top makes you far less likely to bonk your head. All boards come equipped with a leash as well.
Oahu surfboard rentals are one of our most popular requests. So many people have seen or heard how fun surfing can be, and want to try it out. Our friendly staff can always give you plenty of tips, and when you call in to make your reservation, be sure to ask where some of the best beginner surf spots are on Oahu.
The sport of surfing was invented in Hawaii
Hawaii has a very long history with the sport of surfing. To be more precise, it has a longer history with it than anyone, being that it was invented here. Today Hawaiians are proud to be the founders of such an influential movement, and Hawaii still remains the proving ground of all professional surfers.
By 1779, riding waves lying down or standing on long, hardwood surfboards was an integral part of Hawaiian culture.
You can read more about the specifics here.
Our weekly surfboard rentals are priced the same as a 3 days – that means you get 4 days for free
Other popular locations for Oahu surfboard rentals include:
Chuns Reef (north shore summertime)
Waikiki
White Plains
Malekahana
When it comes to Oahu surfboard rentals, we have you covered!
For surf reports, and other great Oahu surf content, check out: