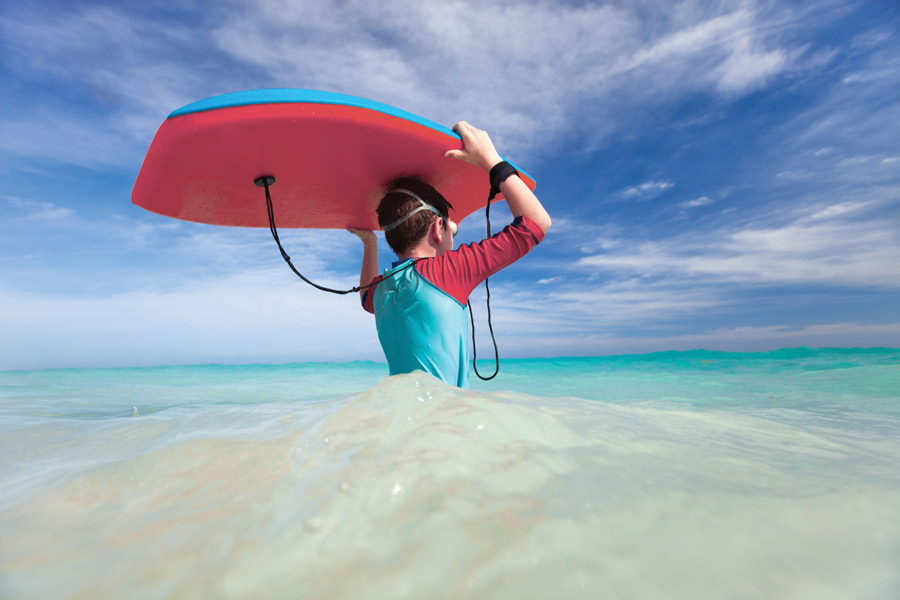 boogie boarding at bellows beach
Oahu Boogie Board Rentals
Our Oahu boogie board rentals are the best way to get your toes wet, and everything else wet, and maybe a little sand in your hair.
While you can always go to any grocery store on the island and buy a boogie board, its guaranteed to break in less than 5 minutes. Then you might as well be out there holding onto a bowl of spaghetti. The exterior fabric always stays in place, but the foam inside breaks into a million pieces, and at that point its useless. We rent high density foam boogie boards that are proven not to break, and they're still inexpensive.
All oahu boogie board rentals come equipped with a leash.
Without one you might spend half of your day tracking your board down!
Good Oahu boogie boarding is found year round. And on all sides of the island. If you aren't very experienced, then we would stay away from the north shore in the winter time, but we have a number of good spots in our back pocket all over the island that we can tell you about. Just shoot us a call and let us know where you're staying and that you want to go boogie boarding.
Our weekly boogie board rentals are priced the same as a 3 days – that means you get 4 days for free
Best locations on Oahu Boogie Boarding:

North Shore
Sandy's Beach
Pounders Beach
For the best in bodyboarding around the world, check out our friends online bodyboarding mag:
Surge Bodyboarding