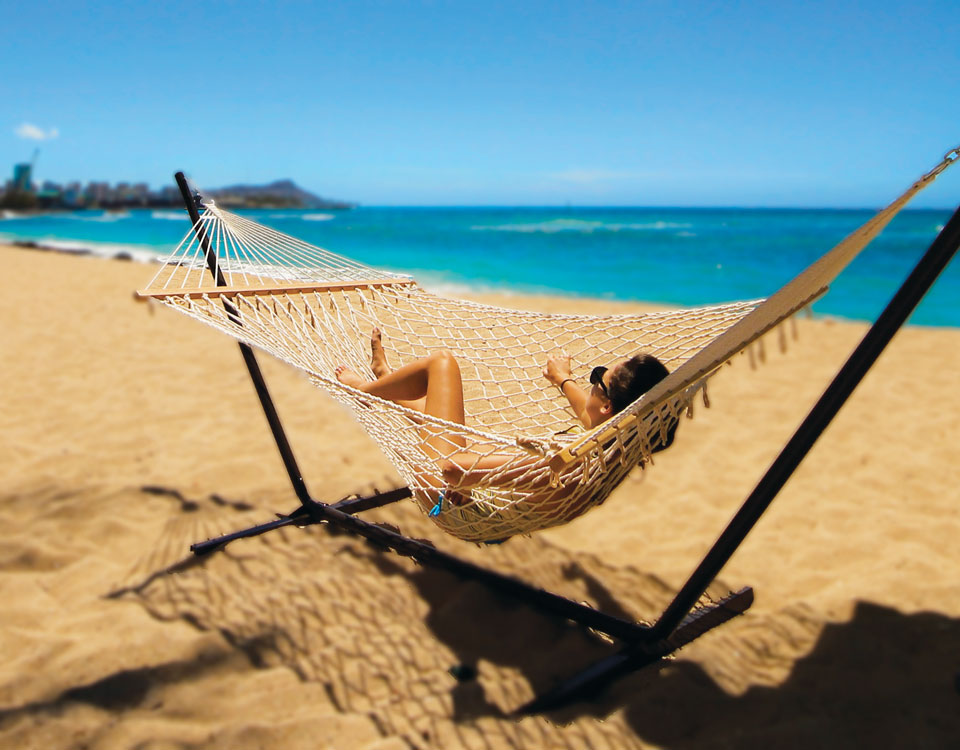 Oahu Beach Hammock Rentals
We got into this business because we realized that there was only one beach on the island where tourists and locals alike could have all of the gear they needed to relax and/or have fun, and that's Waikiki. NOT ANYMORE. We bring that same resort style experience to any beach on the island. Oahu beach hammock rentals are no longer something you see in fancy pictures on the internet before you come to Hawaii, but never can quite get your hands on once you're here. We have full size, high quality free standing hammocks ready to be delivered to you anywhere on the island.
Many of our customers rent our hammocks for the week, giving them the ability to lounge out and relax at their leisure.
Oahu beach hammocks are rare
You think you would see them everywhere. But hammocks aren't as common in Hawaii as you would think. For such a laid back place, it really isn't engrained in the lifestyle the way hammocks are in other parts of the world. We hope to change that a little bit. We want you to be able to relax in any way you see fit. We love these things, they're perfect for almost any Hawaiian beach setting.
Our weekly hammock rentals are priced the same as a 3 days – that means you get 4 days for free
When it comes to relaxing on Oahu, we are your one stop delivery op.
If you'd like to really get into researching the beach thats just right for you, check out this detailed Oahu beach guide