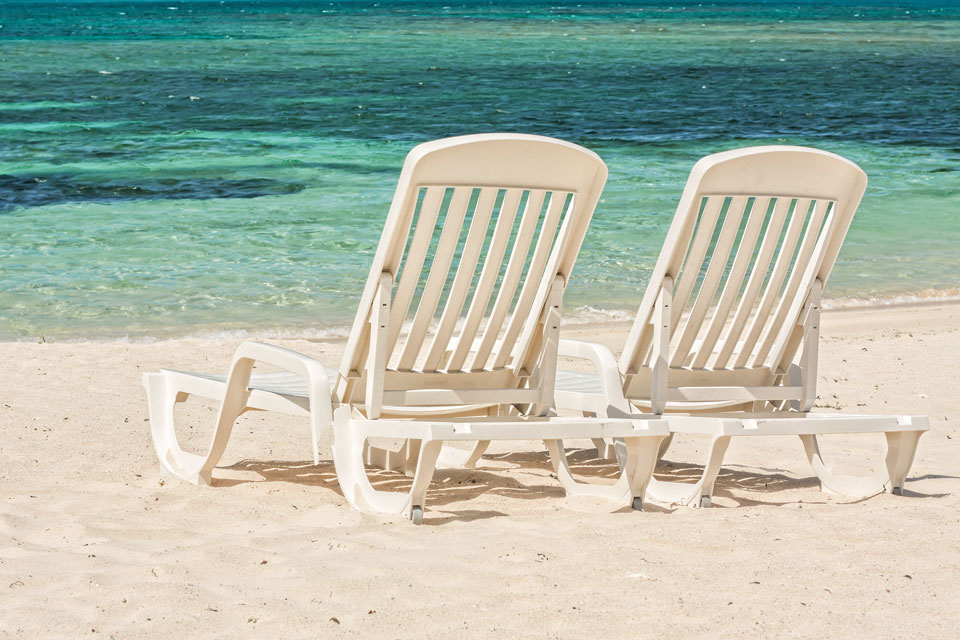 2 chair rentals on the beach in Oahu
Lounge Chair Rentals
Our lounge chairs are the absolute best way to relax. You've used them before, at pools, resorts, all over the place. But have you had one delivered to a nearly deserted beach on Oahu's north shore?
These are one of our more popular items, and you can imagine why. hanging around with one of these is a great way to unwind. We'd recommend an umbrella to go with it, unless getting fried is your thing. Coolers with ice aren't a bad touch either if you're hoping to recreate a corona commercial.
If you're renting a beach house, consider a renting them for the week. While many vacation homes already come equipped with some sort of outdoor seating, we occasionally come across a rental that doesn't, or one that has some sub par seating. Shoot a call or email to your property manager or rental owner and ask what they have, if they're short on the gear you need, we've got you covered.
Our weekly lounge chair rentals are priced the same as a 3 days – that means you get 4 days for free
Best locations on Oahu for relaxing:

Lanikai
Waimea Bay
Ala Moana Beach Park
Lanikai